Branding • Creative • UI/UX Design
Emerge is a digital agency that combines technology, strategy, and design to create thoughtful digital experiences.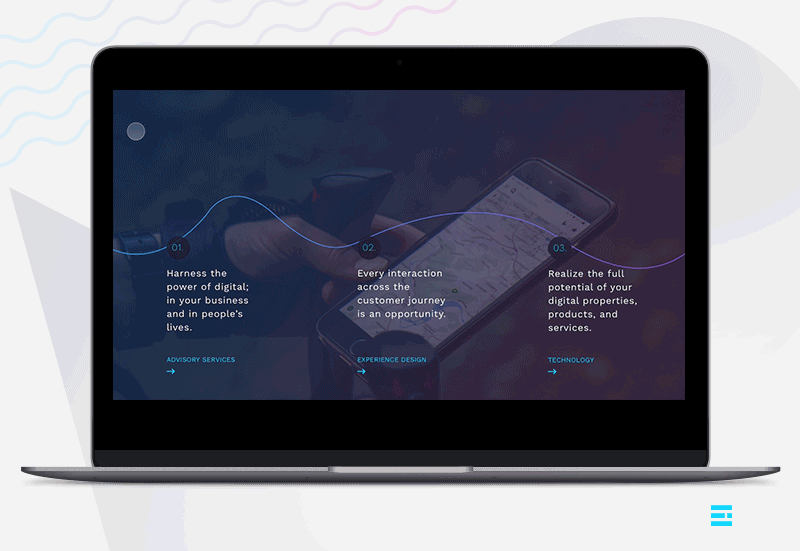 THE GOAL
Create a brand experience that is flexible across multiple channels and showcase the creativity, expertise, and company culture.
Digital for Good
A dynamic infographic showcases their sustainability efforts. Each graphic calculates in realtime, how much electricity saved, trash recycled, gas saved, and CO2 offset throughout the year.
Mobile Optimized
From blog posts & case studies, to solutions & team culture; all content should be accessible and easy to navigate on all screen sizes.
Consistency is key
Consistent typography and header styles make me happy. Also, the treatment of imagery and iconography is key.
Be Flexible
Embracing the white space, and also taking advantage of full-width imagery allows the brand to be flexible. This helps the user focus on content and understand the UI elements.
Core Values
The 6 core values represent the agencies culture, and are used in marketing promotions, social channels, company swag, and office murals.
Industry specific
The logo mark was used to create 5 graphics that represent their industries of focus: Technology, Sustainability, Finance, Consumer Goods, and Healthcare.
Brand Assets
Emerge Interactive main assets include: Logo & word mark, tagline (Forward Digital Thinking), icon system, color palette & gradient, Work Sans font family, and other graphics.
The above image is a snapshot of the old Emerge Interactive brand.