Art Direction • Visual Design • Print
The following images are a collection of designs created during my time as an Art Director working on the "got milk?" account in Chicago.
Photography • Advertising Campaign
Point-of-Purchase in store signage and promotional sweepstakes with celebrity Christie Brinkley.
Print Design • Poster Art
Halloween promotional poster designs for chocolate milk using royalty-free illustrations from Dover Publications.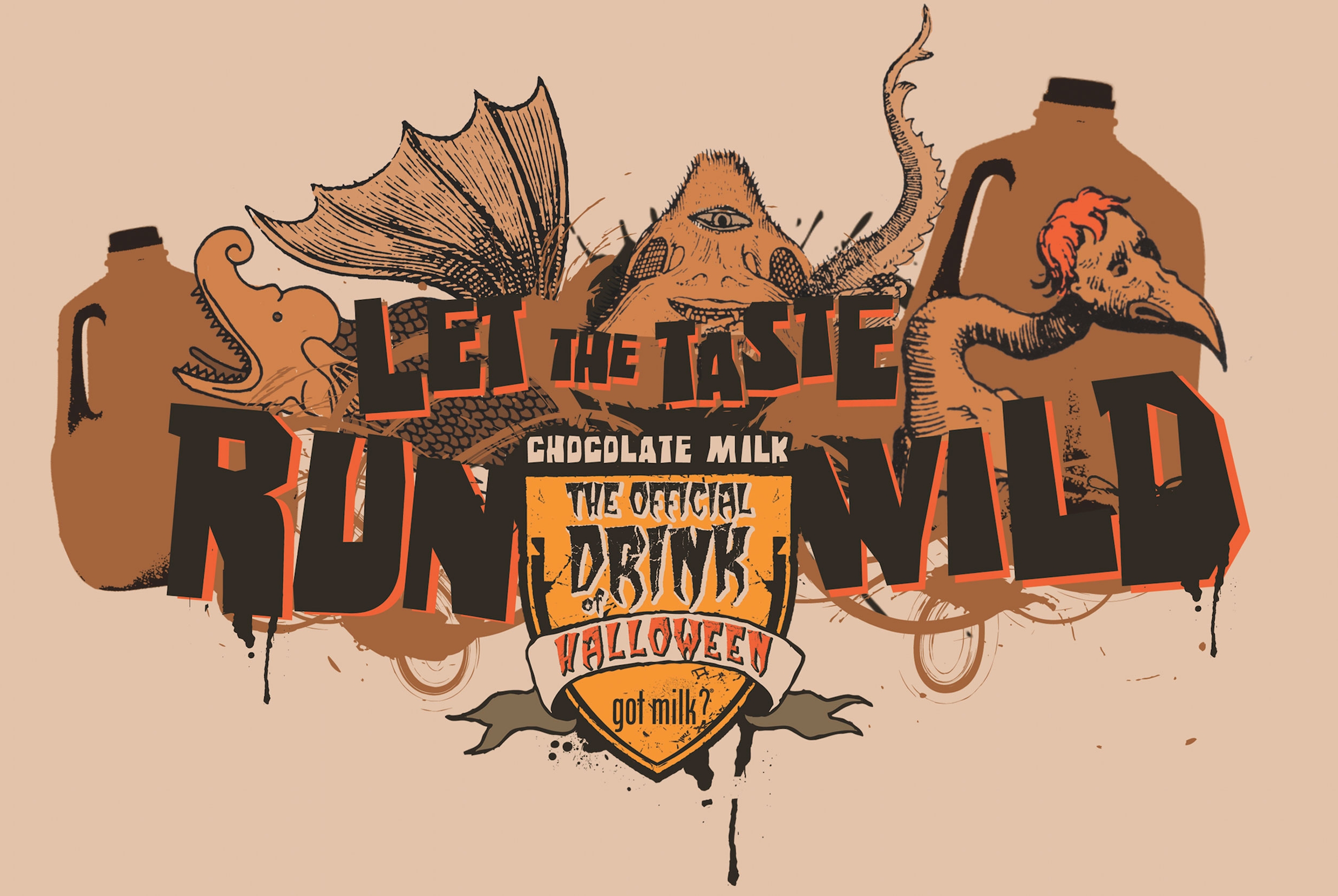 Print Design • T-shirt graphics
Posters, t-shirts and other printed material designed for the National Dairy Sales & Marketing Meeting.
Art Direction • Advertising Campaign
Promotional sweepstakes campaign for Body By Milk using celebrity athletes. Live like a Pro for a day.